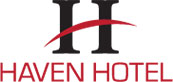 Stay.
Contact
phone:
205-933-9555
fax:
205-933-6918
e-mail:
Weather
Current Weather Conditions In Birmingham, AL (35205)
Last Updated: Tue, 20 Nov 2018 19:17:50 UTC
Local Conditions: Mostly Cloudy, and 53 ° F.
Weather forecast
Haven Hotel

Highland
1023 20th St S
Birmingham, AL 35205
Great hotel rates in Birmingham, AL
Haven Hotels offer affordable lodging for your vacation or business travel. Each room boasts comfortable beds, premium movie channels, and free Wi-Fi, along with a microwave and refrigerator for added convenience during your stay.
To Reserve MAX Airport Shuttle Click Here
Hotel Features »
|
Room Features »
|
Local Attractions »
Our hotels provide the comfort and amenities you expect during your stay. Below you will find the amenities specific to this location.
Amenities
Handicap Accessible Rooms Available
Business Center
Fax Service
Fitness Facilities
Smoke-Free Property
Wheelchair Access
Bar
Breakfast included in all rates
Free WiFi in Public Spaces
Interior Doorways to Room
Continental Breakfast
Haven Hotel Birmingham, AL rooms offer a bright and convenient spaces for you to relax, while providing the comforts of home with comfortable mattresses and premium movie channels.
Room Amenities
ADA Accessible
Air Conditioning
Free Local Calls
Free WiFi in Room
High Speed Internet
No Adult Channels Offered
Daily Newspaper
Iron and ironing board
LCD TV
No Smoking
Safe
Haven Hotel takes great pride in providing locations near the local attractions, restaurants, and sites you want to visit during your stay.
Area Attractions
Birmingham Zoo
Birmingham Botanical Gardens
Alabama Theatre
McWane Science Center
Birmingham Civil Rights Institute
Birmingham Museum
Vulcan Park
Lyric Theatre
Pets allowed
Nearby Restaurants
Highlands Bar & Grill
Jim n Nicks BBQ
Little Italy Pies and Pints
Ocean, Chez FonFon
Surin West
World of Beer
Markarios Kabob & Grill
Black Market Grill