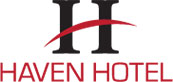 Stay.
Contact
phone:
(972) 445-9595
fax:
(972) 445-9595
Weather
Current Weather Conditions In Duncanville, TX (75116)
Last Updated: Tue, 20 Nov 2018 20:11:44 UTC
Local Conditions: Fair, and 57 ° F.
Weather forecast
Haven Hotel

Duncanville
711 E. Camp Wisdom Rd
Duncanville, TX 75116
Great hotel rates in Duncanville, TX
Haven Hotels offer affordable lodging for your vacation or business travel. Each room boasts comfortable beds, premium movie channels, and free Wi-Fi, along with a microwave and refrigerator for added convenience during your stay.
Hotel Features »
|
Room Features »
|
Local Attractions »
Our hotels provide the comfort and amenities you expect during your stay. Below you will find the amenities specific to this location.
Amenities
Handicap Accessible Rooms Available
FREE Parking
FREE Wireless Internet Access
FREE Local Telephone Calls
FREE Continental Breakfast
Smoking & Non-Smoking Rooms
24 Hour Guest Services
ADA Accessible Rooms Available
Banquet & Meeting Rooms
Safety Deposit Boxes
Coin Op Guest Laundry
Indoor Pool
Recreation Center
9 Hole Putting Green
Video Arcade
Fitness Center
Dry Sauna
Haven Hotel Duncanville, TX rooms offer a bright and convenient spaces for you to relax, while providing the comforts of home with comfortable mattresses and premium movie channels.
Room Amenities
AM/FM Alarm Clock
Coffee Maker
Hair Dryer
Iron/Ironing Board
Cable TV
Single and Double Beds
Suites Available
Haven Hotel takes great pride in providing locations near the local attractions, restaurants, and sites you want to visit during your stay.
Area Attractions
River Market District
Verizon Arena
Clinton Presidential Library
Museum of Discovery
Arkansas Arts Center
The Rep (Arkansas Repertory Theatre)
McCain Mall
Park Plaza Mall
Wild River Country
Arkansas River Trail
Burns Park
Dickey-Stephens Park
Arkansas Inland Maritime Museum
The Old Mill