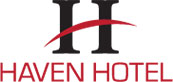 Stay.
Haven Hotels
Stone Mountain
Weather
Current Weather Conditions In Stone Mountain, GA (30083)
Last Updated: Tue, 20 Nov 2018 19:18:43 UTC
Local Conditions: Fair, and 56 ° F.
Weather forecast
Haven Hotel

Stone Mountain Extended Stay
4893 Memorial Dr.
Stone Mountain, GA 30083
Hotel Features »
|
Room Features »
|
Local Attractions »
Our hotels provide the comfort and amenities you expect during your stay. Below you will find the amenities specific to this location.
Amenities
Handicap Accessible Rooms Available
Haven Hotel Stone Mountain, GA rooms offer a bright and convenient spaces for you to relax, while providing the comforts of home with comfortable mattresses and premium movie channels.
Room Amenities
Haven Hotel takes great pride in providing locations near the local attractions, restaurants, and sites you want to visit during your stay.